A place to heal.
The Josselyn Center, a mental health clinic in Northfield, requested a therapeutic garden with outdoor seating.
Designed and installed pro bono, the garden incorporates and elevates the clients' wish list into a charming garden.
Today, the Center has an interactive space that can be viewed and enjoyed by clients and staff in an area otherwise dominated by commercial office space.
Enjoy the sunshine...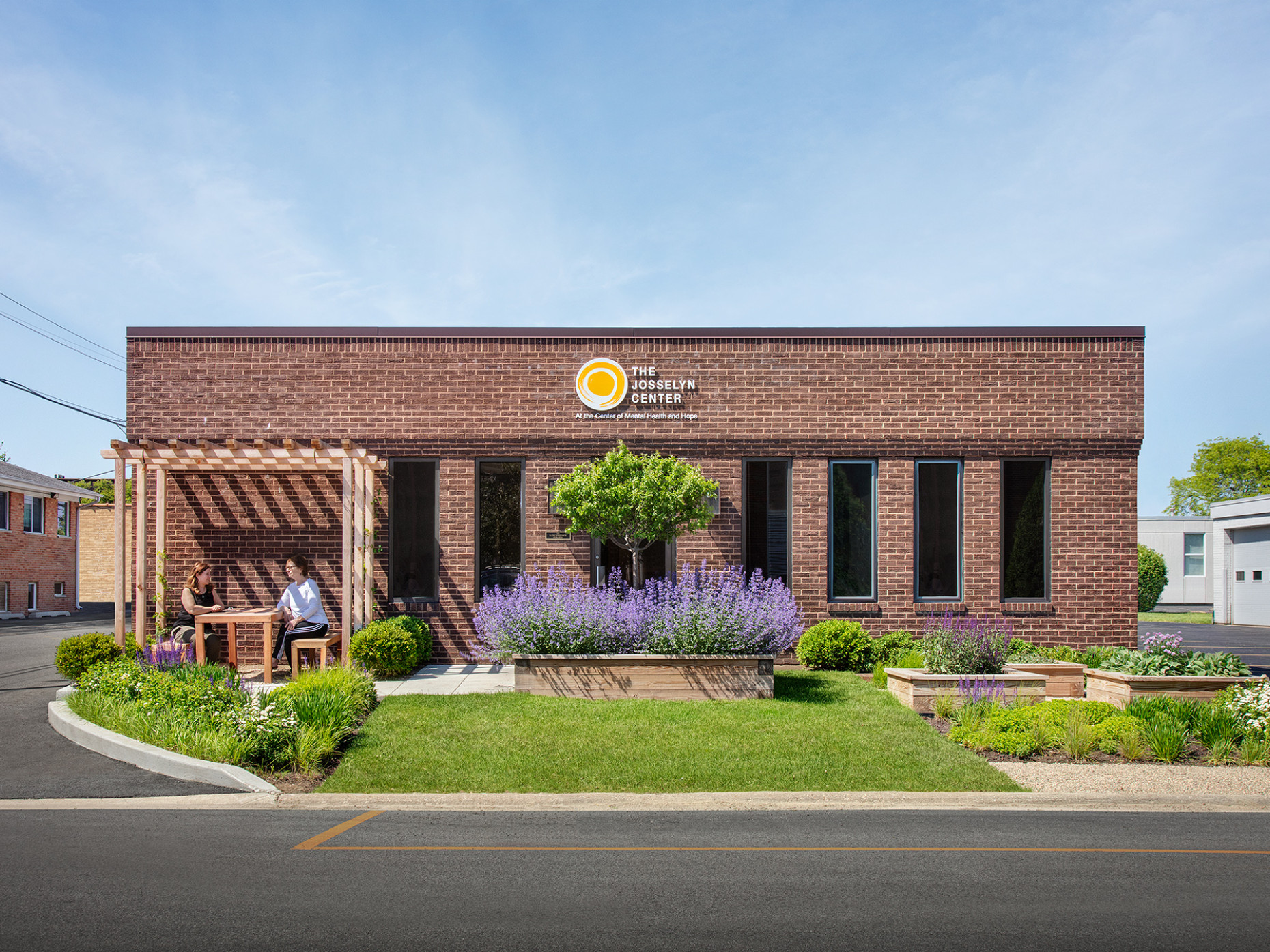 Key Design Features
A bright & sunny outlook.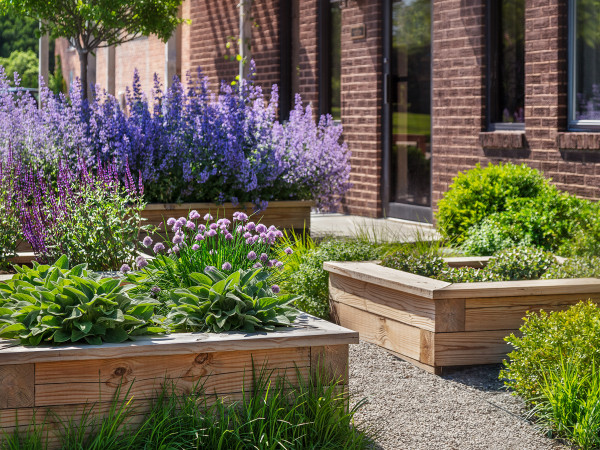 Greens & blues among the greys & browns.
Prairie Blue designed a series of raised planters and garden beds flanking a central lawn.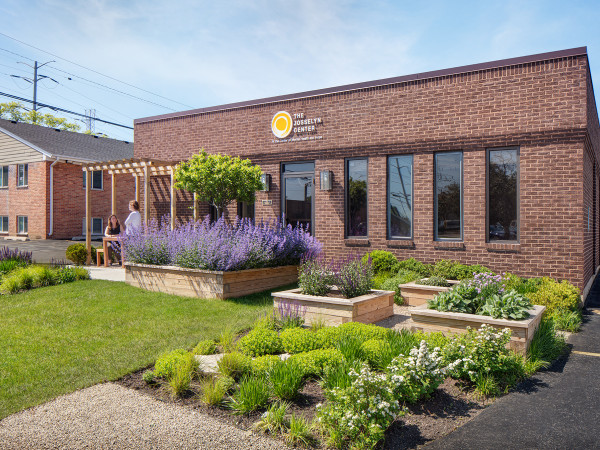 Shade & shelter for breaks.
Set beneath a pergola, a table with bench seating provides a sheltered space for coffee or lunch.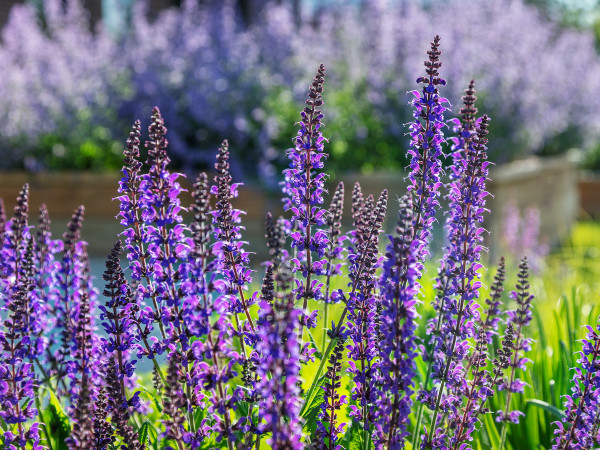 A burst of nature in the concrete jungle.
The garden provides a peaceful retreat on a property surrounded by asphalt and offices.
Continue browsing…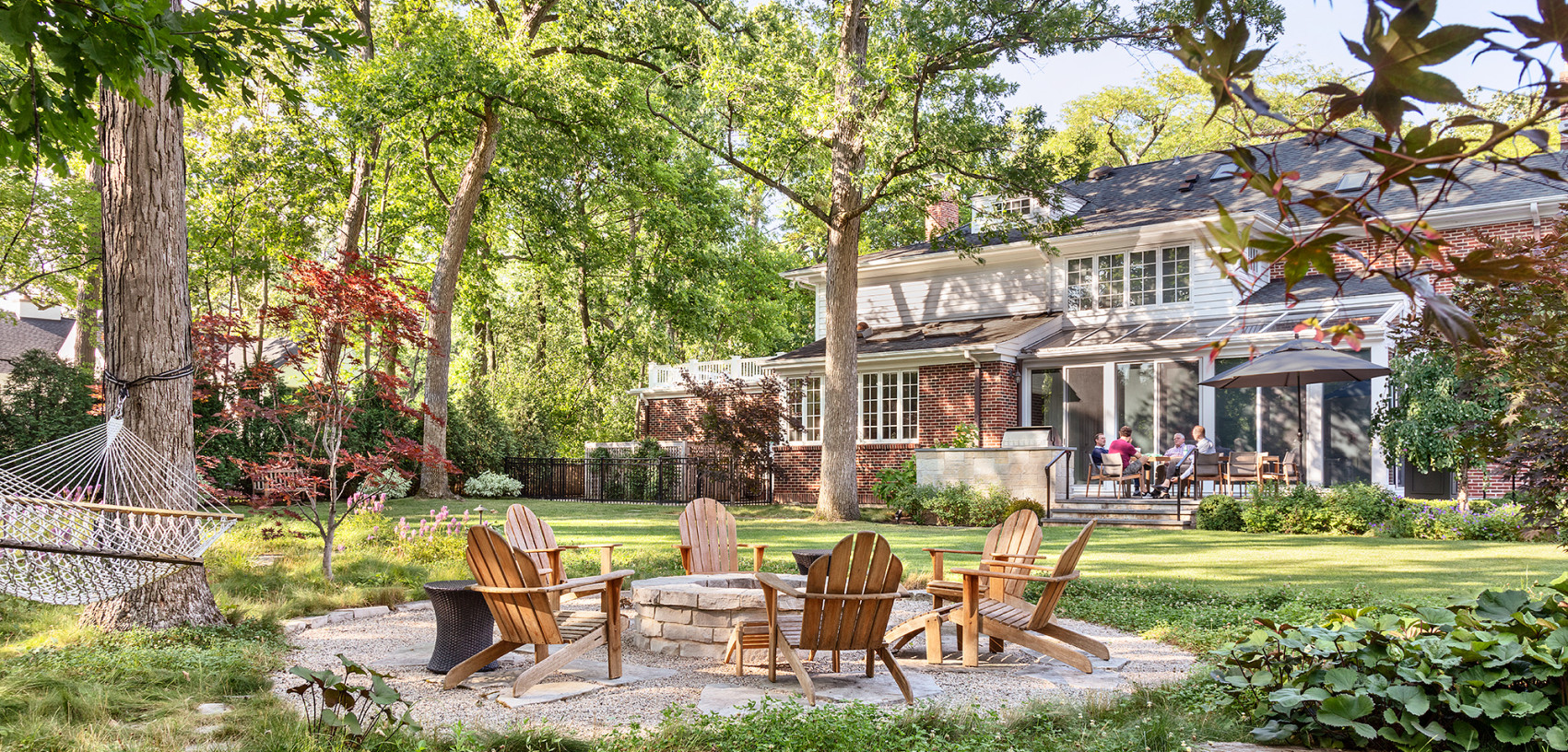 Highland Park, Illinois
Classic Georgian
A classic brick home surrounded by mature oaks, enriched through design.
View Project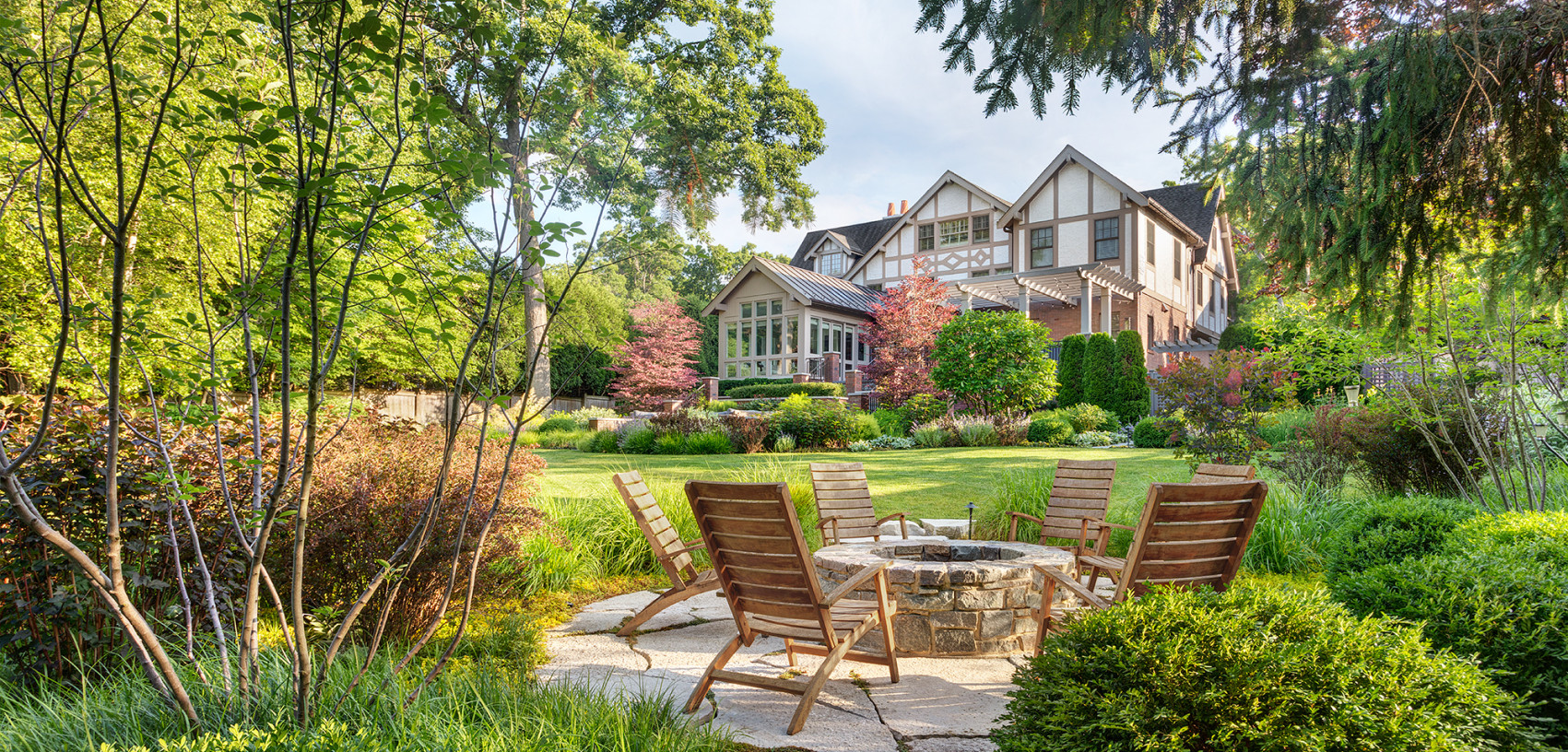 Highland Park, Illinois
Classic Tudor
An older home in Highland Park restored to its former grandeur.
View Project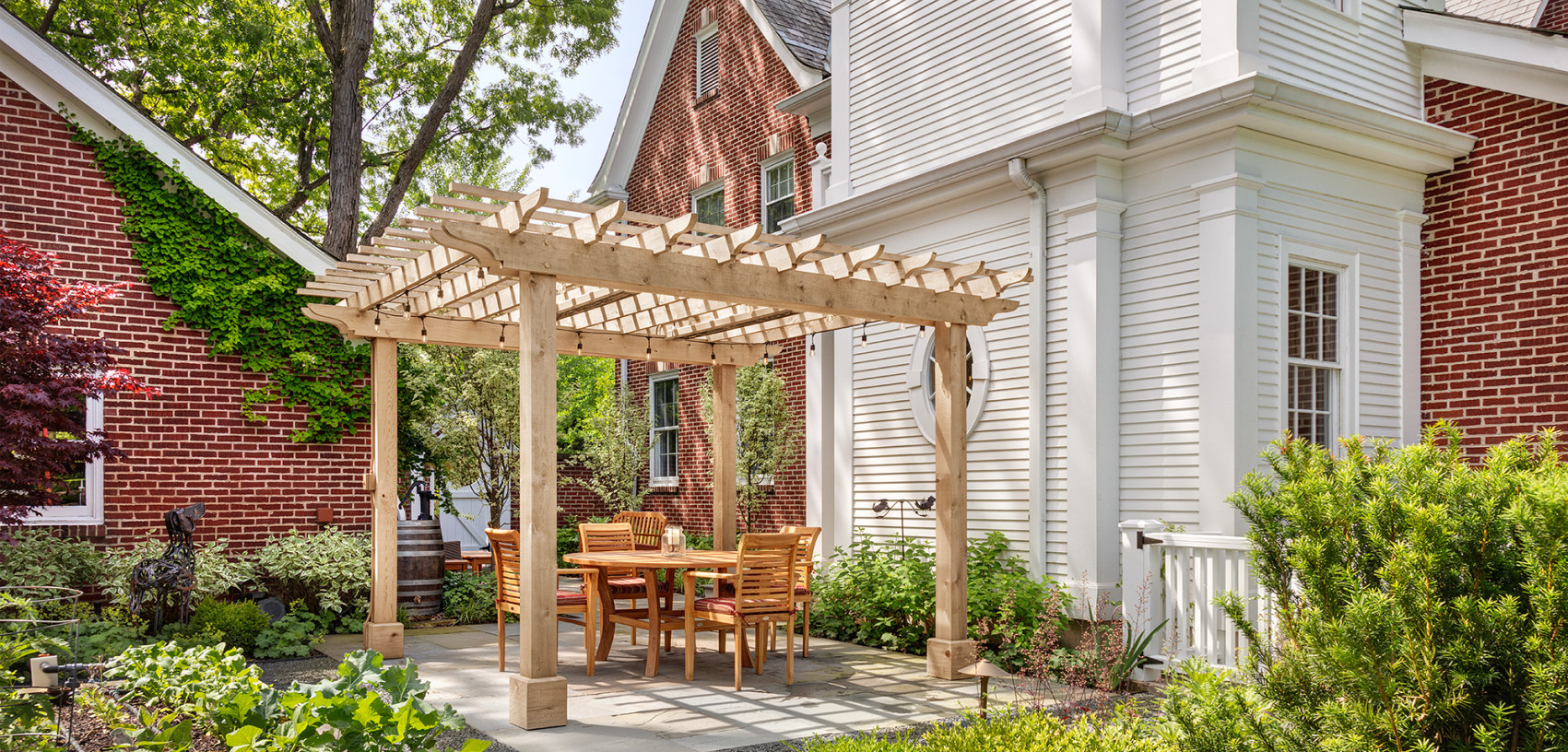 Glencoe, Illinois
Courtyard Romance
Step into this intimate courtyard garden in Glencoe.
View Project