People are at the heart of what we do.
At Prairie Blue, we care about people — our clients and our employees. We view every interaction with our clients as an opportunity to connect and make their lives easier and less complicated.
As an open-book company, employees are taught and trusted to positively impact the bottom line, reaping the benefits of a job well done through profit-sharing. Succeeding as a team, celebrating our wins and sharing in our success are part of our core values.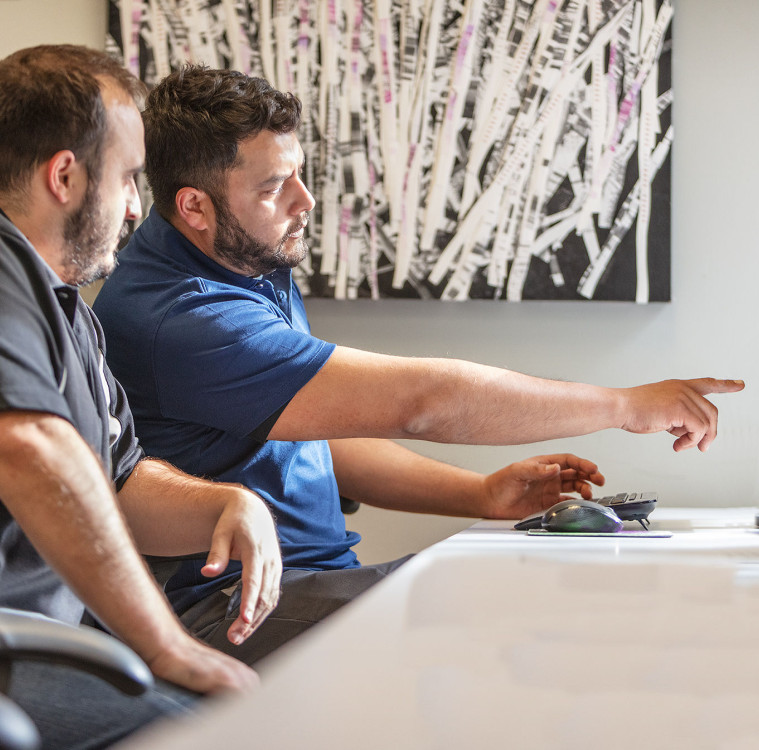 Why work at Prairie Blue?
Beyond profit-sharing, there are many reasons to join the Prairie Blue team.
Stay healthy.
Health insurance is available for full-time employees.
Save for retirement.
A 401k retirement plan, with match, is available after one year of employment.
Look sharp & use new equipment.
Our fleet of trucks and all equipment are state-of-the-art, and you will receive paid uniforms.
Participate in team events.
Whether during our monthly team breakfast or at our annual holiday party, we find ways to celebrate as a team.
Enjoy paid time off.
All employees, seasonal and full-time, receive paid time off.
Learn new skills.
Take advantage of ongoing training and professional development courses… we'll foot the bill!