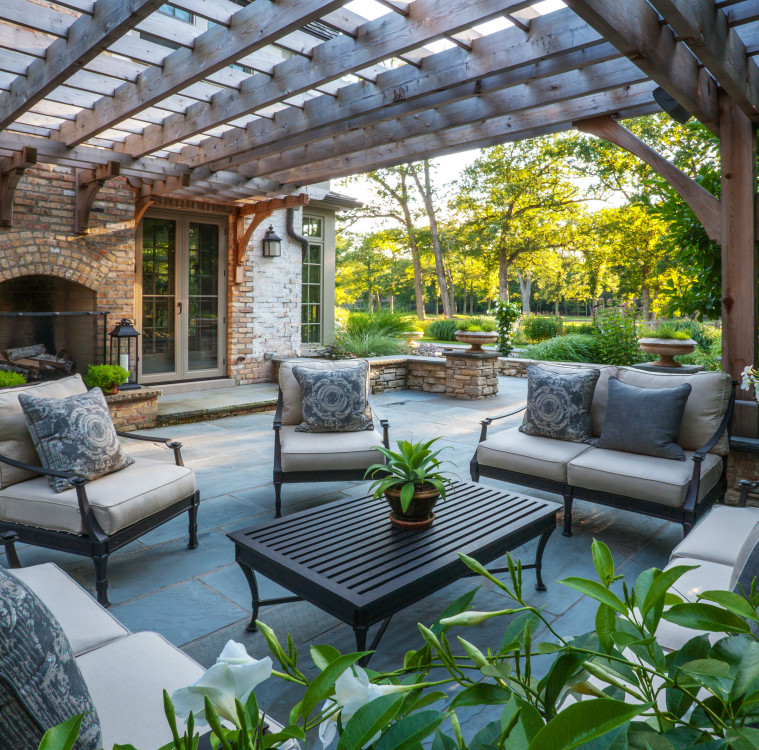 Casual, yet refined.
The clients expressed their desire for an unpretentious landscape with a sense of casual elegance to take advantage of the beautiful views of the neighboring golf course.
Native plants and gently swaying grasses blur the boundary between the garden and the borrowed landscape.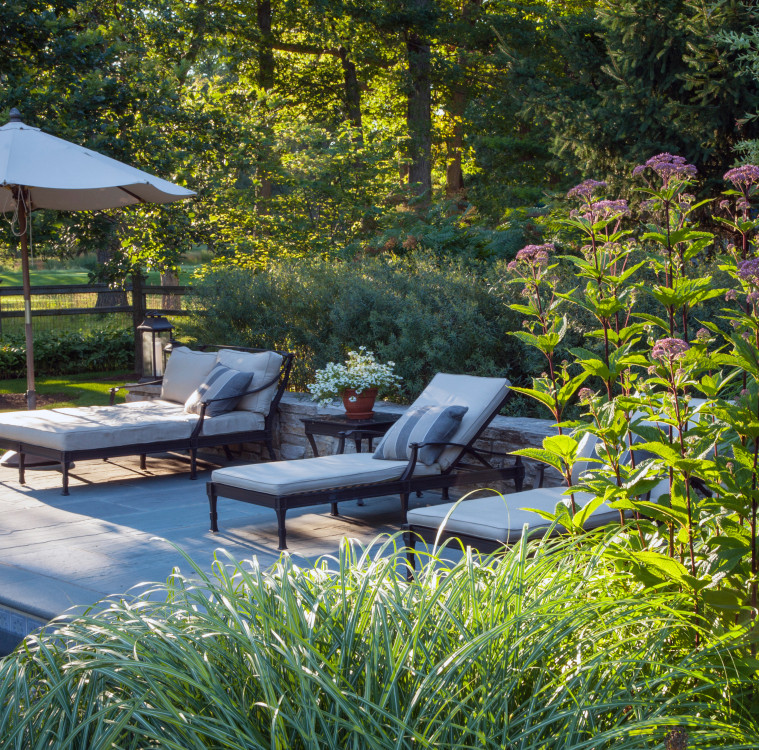 Preserving & celebrating nature.
Prairie Blue designed a series of intimate outdoor rooms that provide privacy while preserving the serenity of the setting.
Today, the homeowners enjoy a naturalistic landscape that preserves and celebrates views of the landscape beyond — whether swimming, lounging, or gathering around the outdoor fireplace.
Welcome to serenity…
Key Design Features
A design that celebrates nature.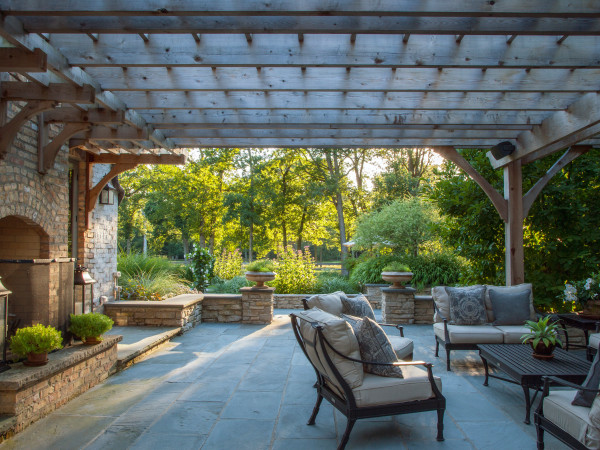 Intimate outdoor rooms.
A rustic pergola and outdoor fireplace overlooking the garden are perfect for entertaining well into the evening.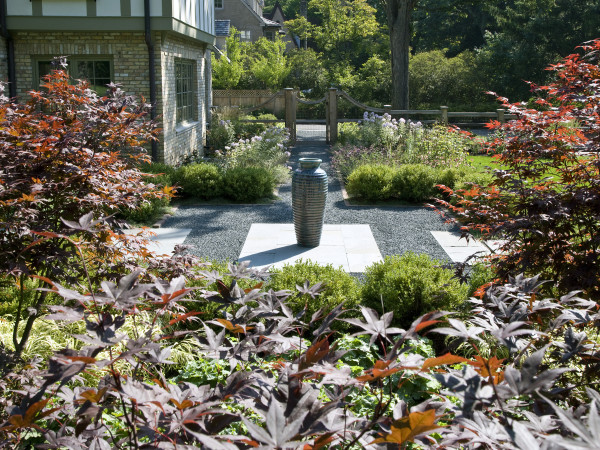 Seasonal naturalistic gardens.
A combination of textures, colors, formal and informal plantings help create a sense of naturalistic ease.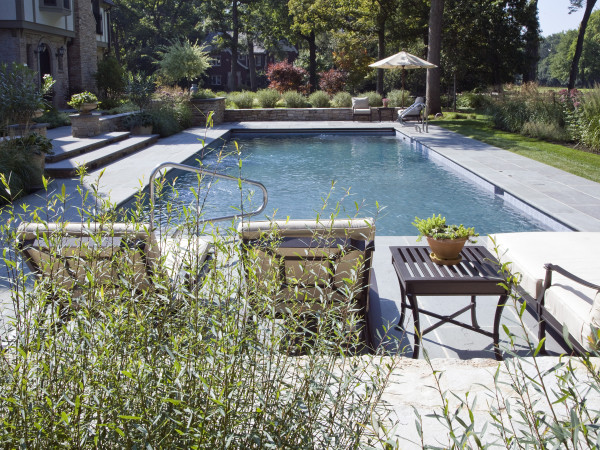 Secluded pool & deck.
Nestled in the garden, the pool was set several steps below the house to create an intimate space for lounging and swimming.
The design team is great to work with. They are creative, unique, detailed, they listen, present options if requested and always follow through.

- Glencoe Resident
Continue browsing…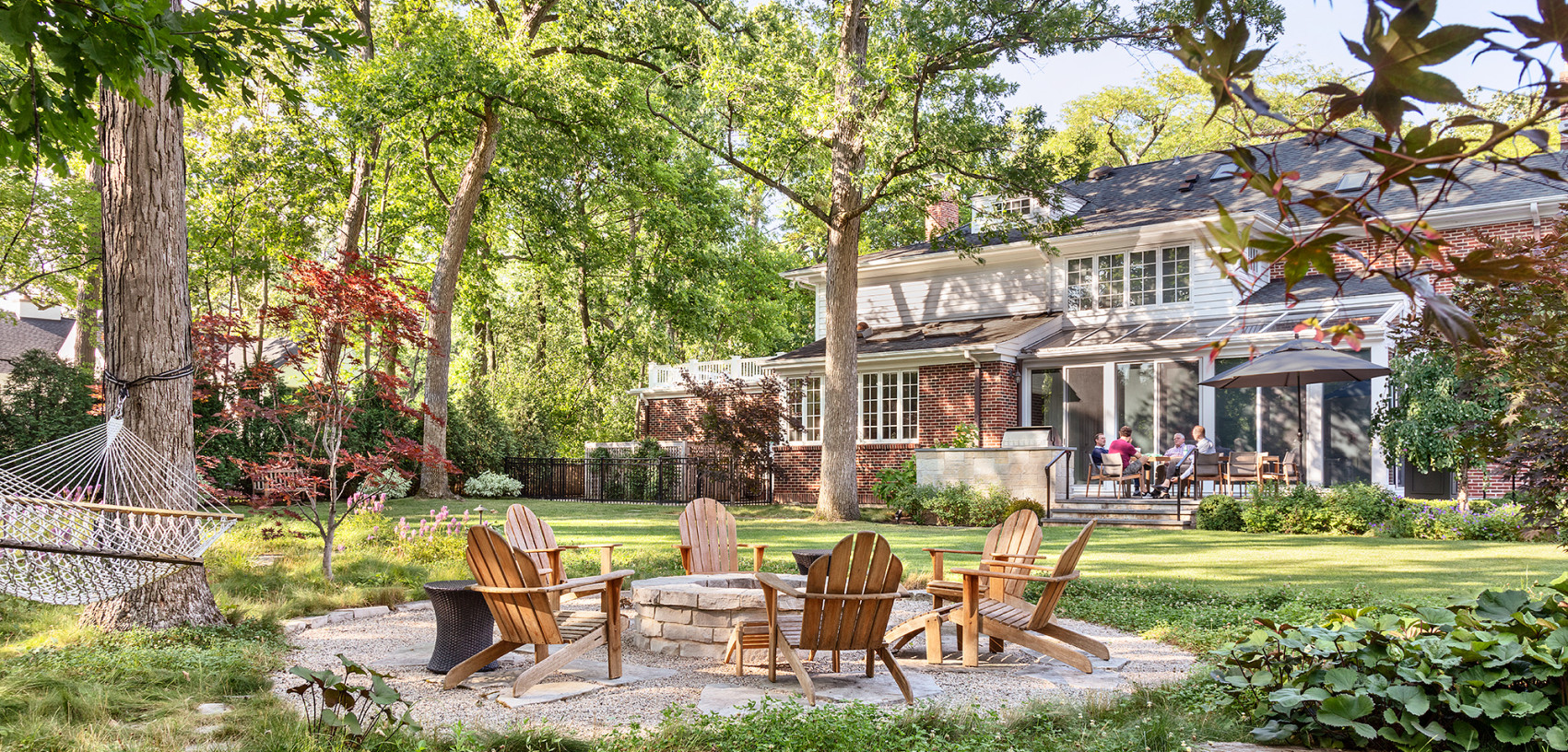 Highland Park, Illinois
Classic Georgian
A classic brick home surrounded by mature oaks, enriched through design.
View Project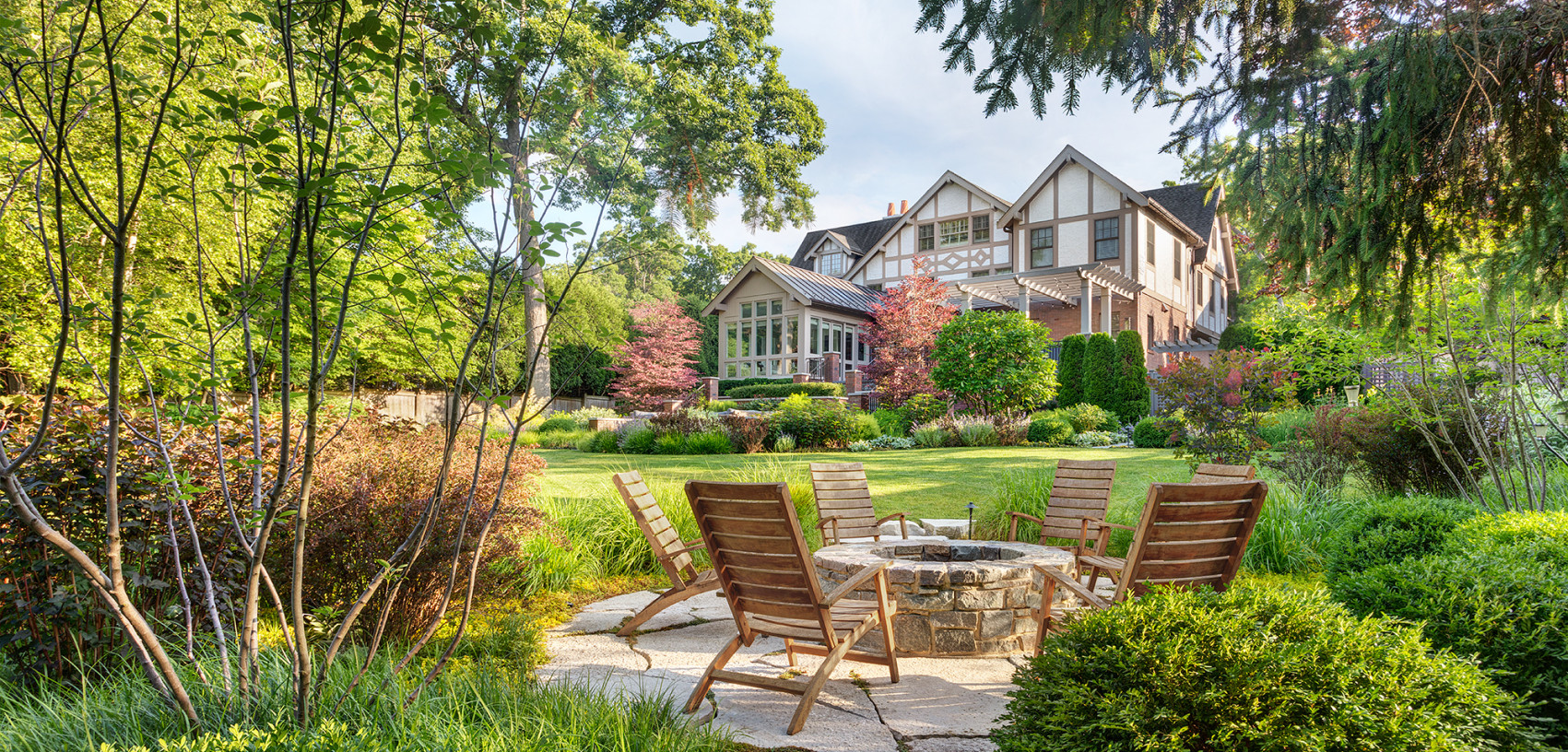 Highland Park, Illinois
Classic Tudor
An older home in Highland Park restored to its former grandeur.
View Project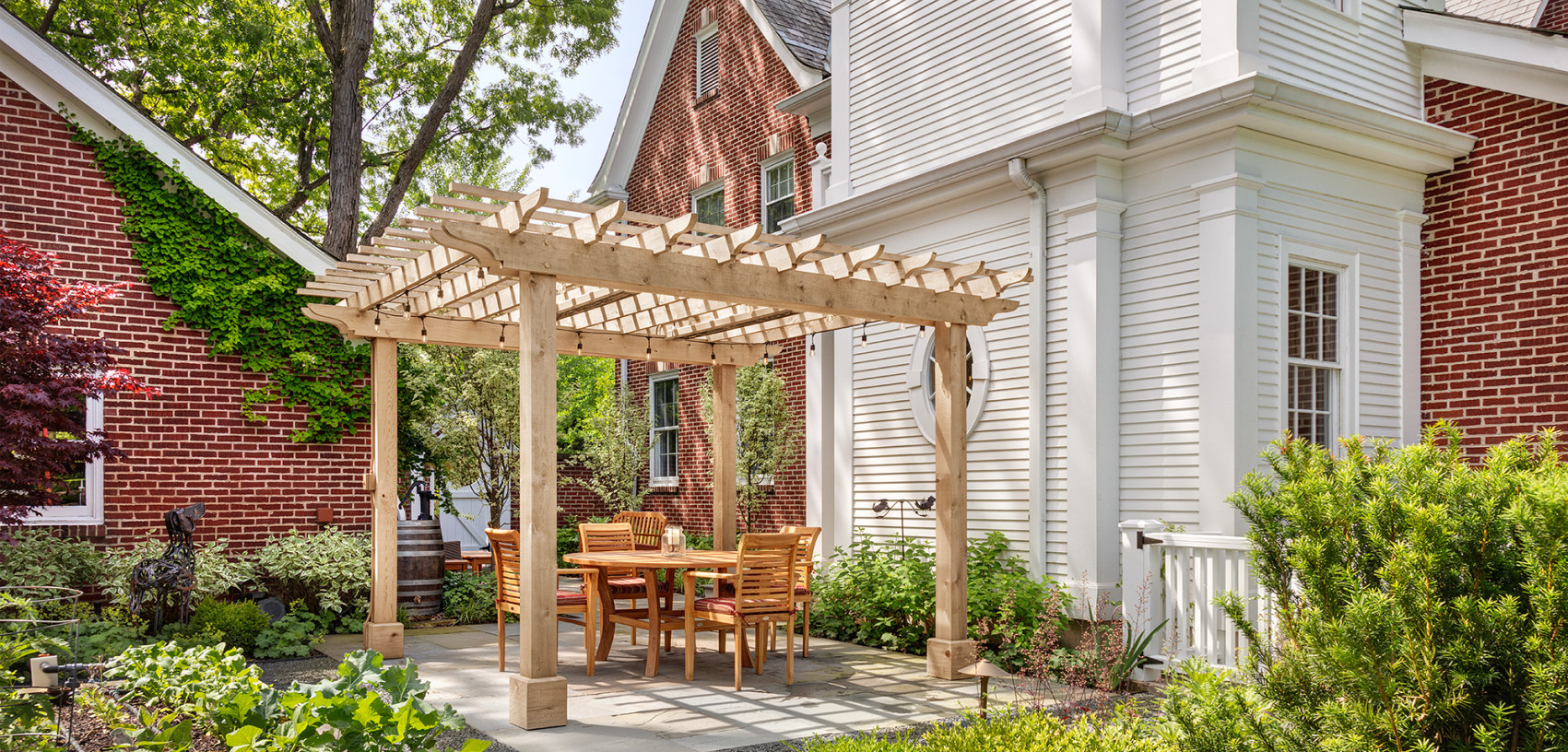 Glencoe, Illinois
Courtyard Romance
Step into this intimate courtyard garden in Glencoe.
View Project