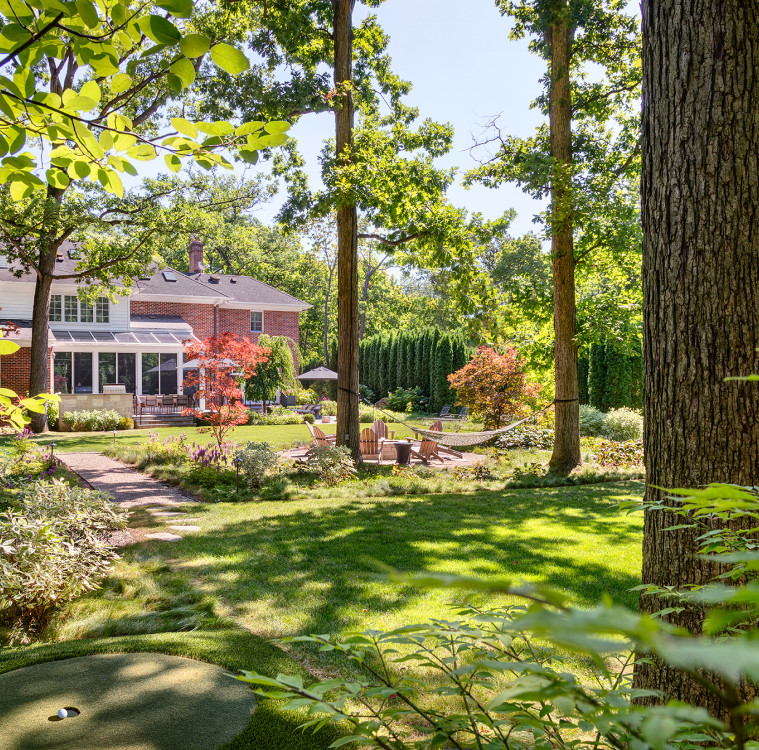 Bringing together the old and the new.
The clients had recently moved into this classic brick Georgian home in Highland Park.
The property needed a thoughtful design to play off the mature oak trees which grace the backyard.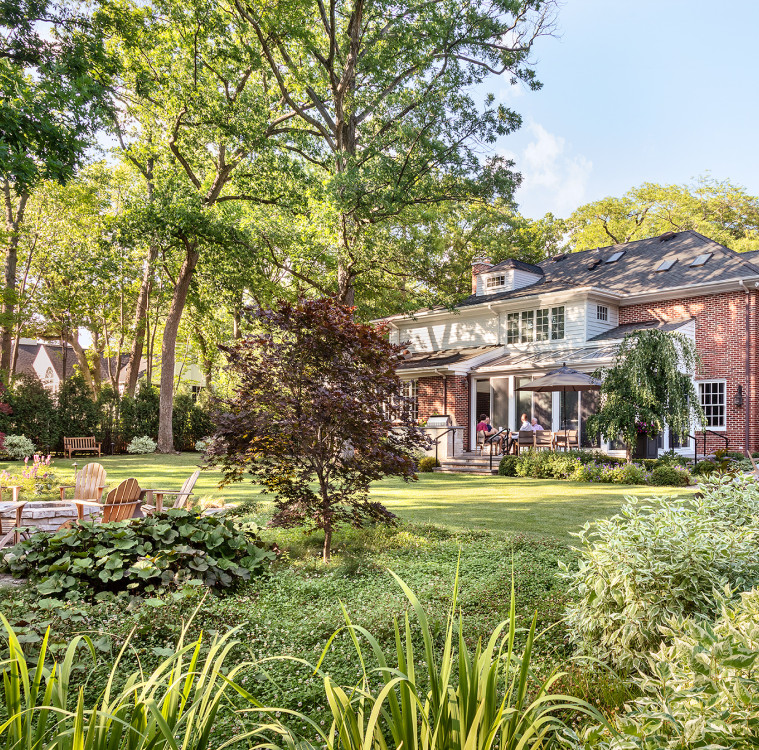 Inviting and intimate spaces.
A simple, understated patio with a built-in grill allows the homeowners to enjoy the beautiful setting, while a wood-burning fire pit placed amidst the trees offers views back towards the house.
Key Design Features
A landscape that comes together effortlessly.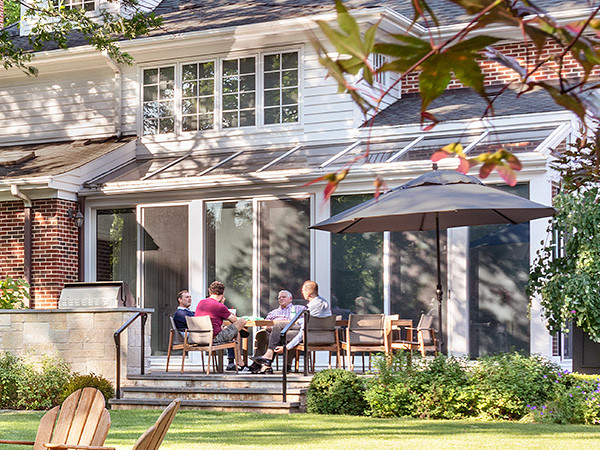 Outdoor dining spaces.
Prairie Blue recommended removing an old, poorly located swimming pool to use the space adjacent to the house for outdoor dining and entertainment.
Extensive greenery.
Two formal lawns flanked by evergreen hedges, help organize and elevate the experience of the home and property.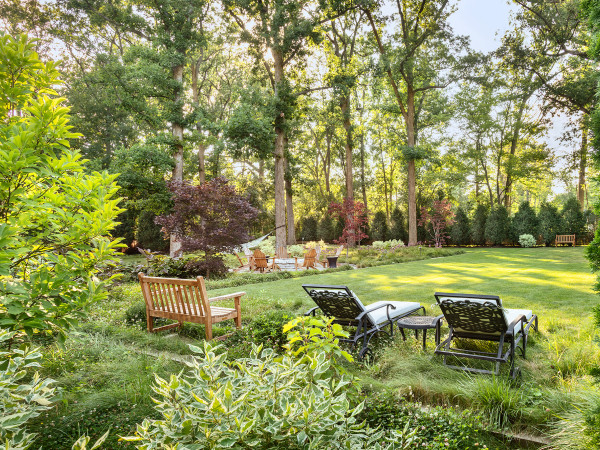 Multiple seating areas.
Seating areas placed throughout the property, including a hammock, are perfect for relaxing in the garden.
Continue browsing…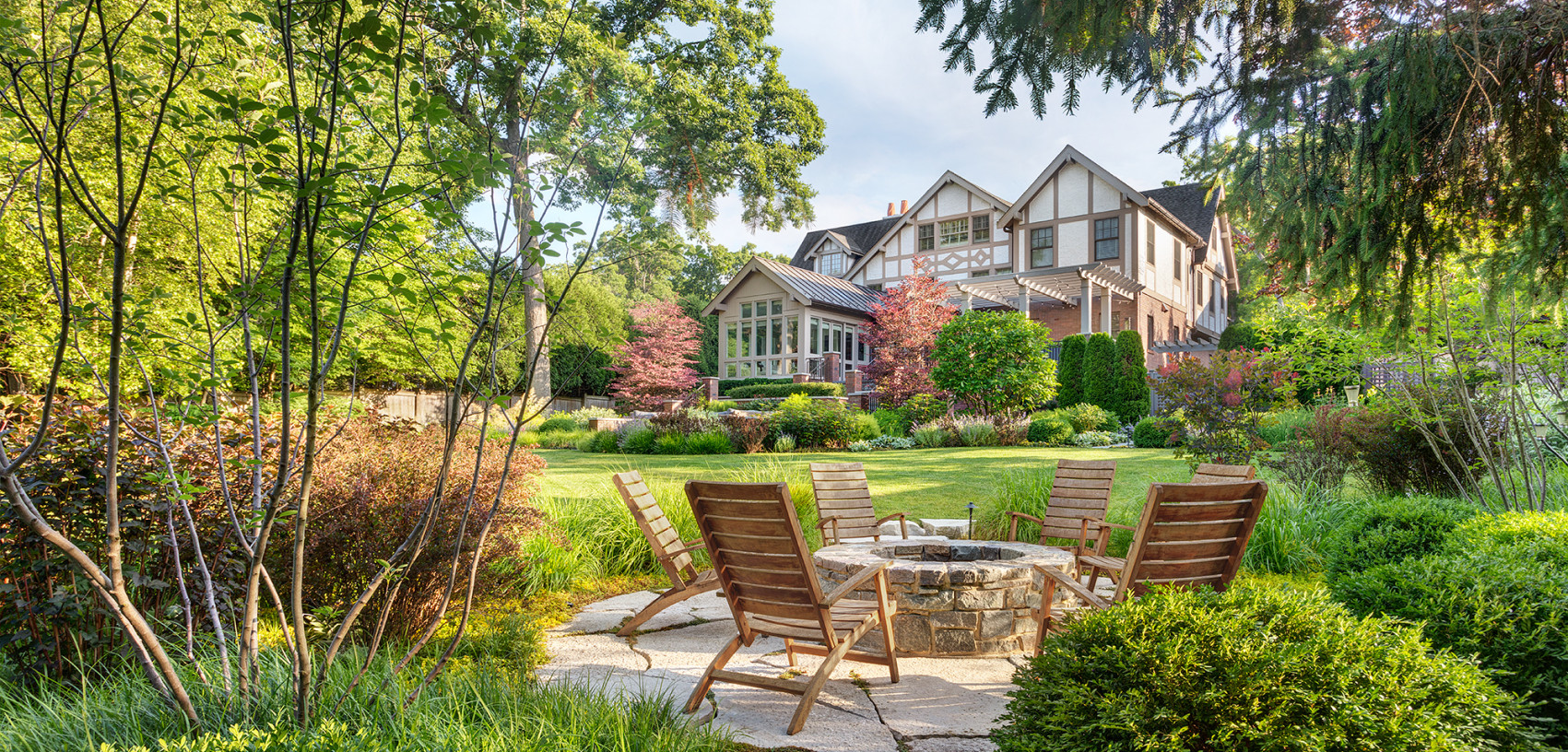 Highland Park, Illinois
Classic Tudor
An older home in Highland Park restored to its former grandeur.
View Project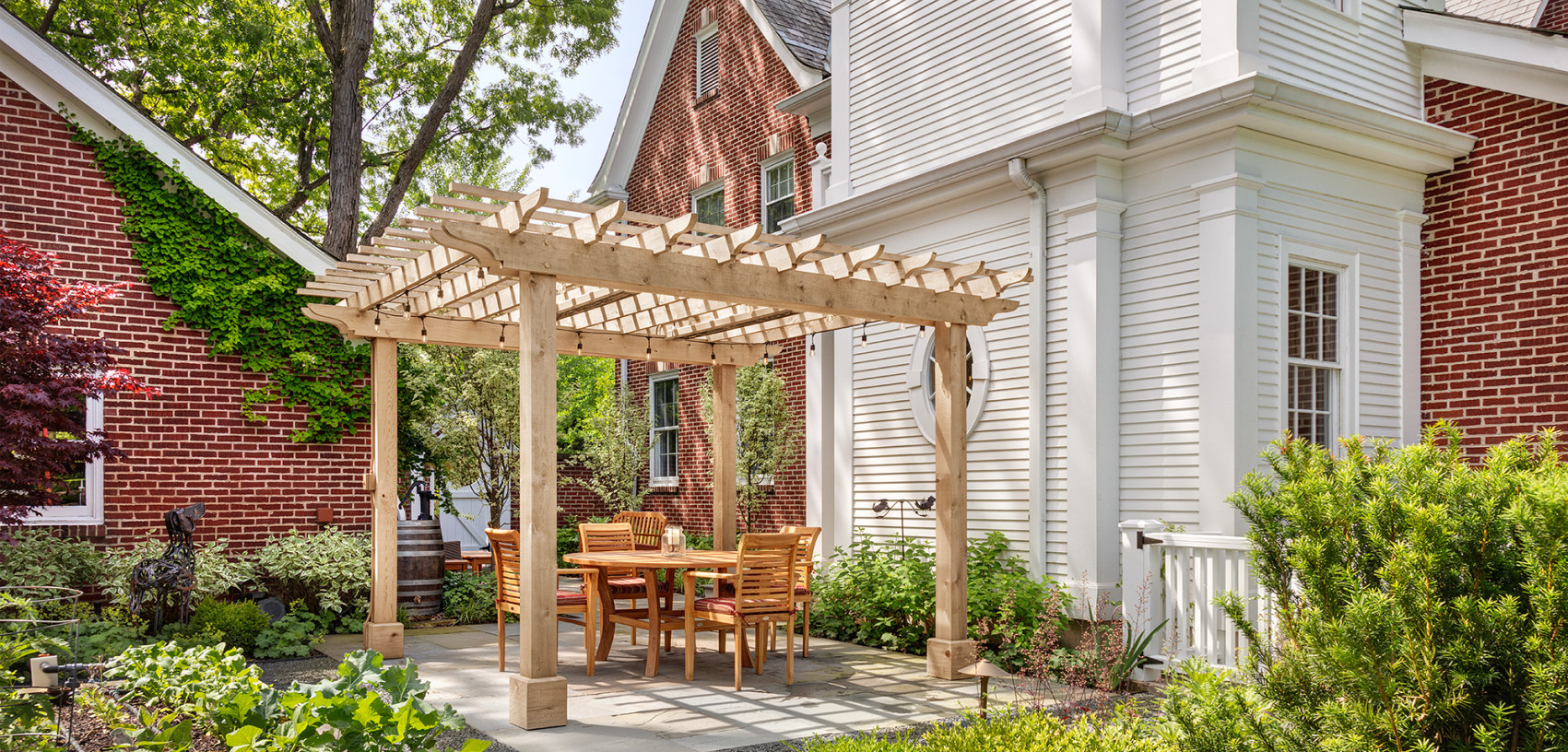 Glencoe, Illinois
Courtyard Romance
Step into this intimate courtyard garden in Glencoe.
View Project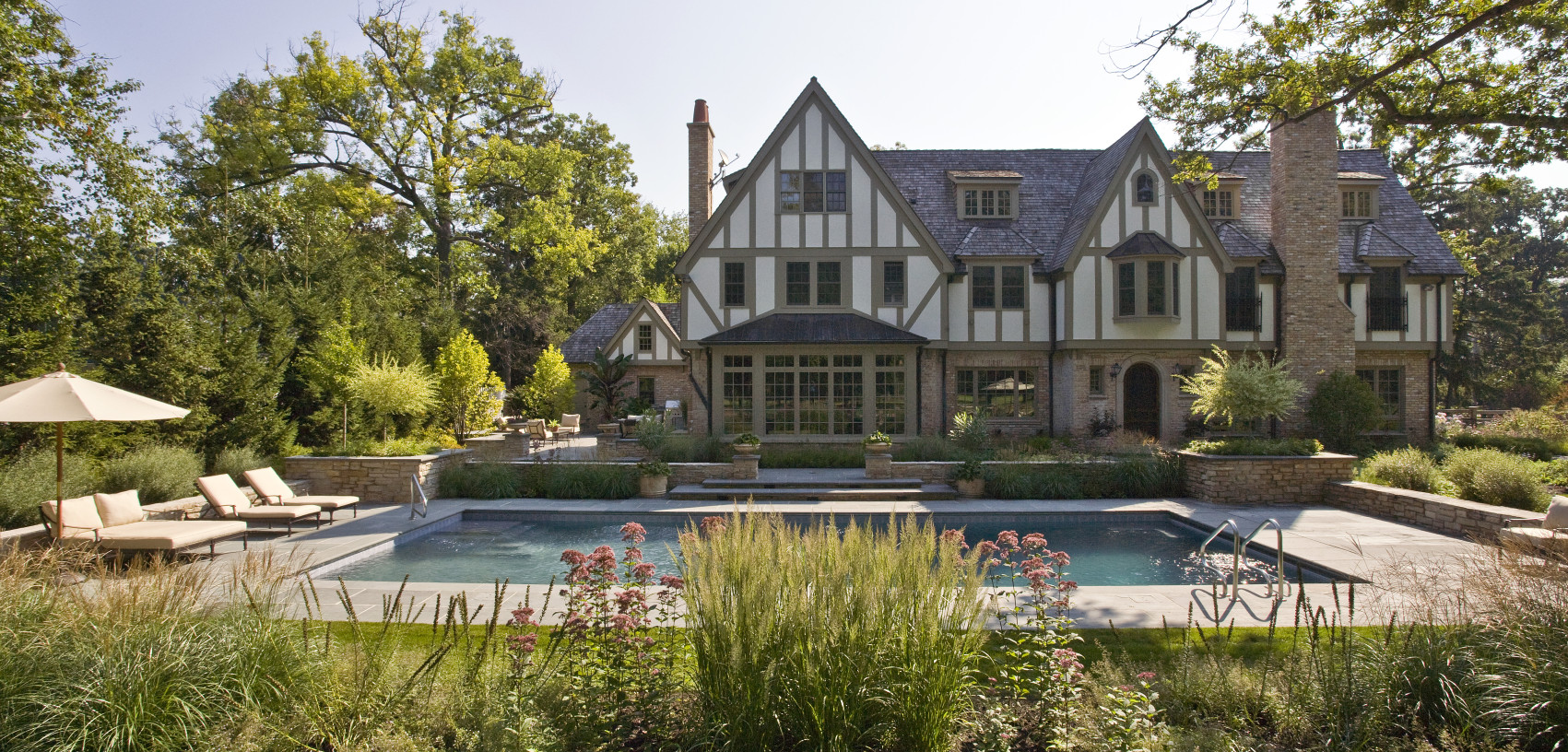 Glencoe, Illinois
Easy Elegance
A Glencoe home with a landscape that celebrates its serene and stunning setting.
View Project